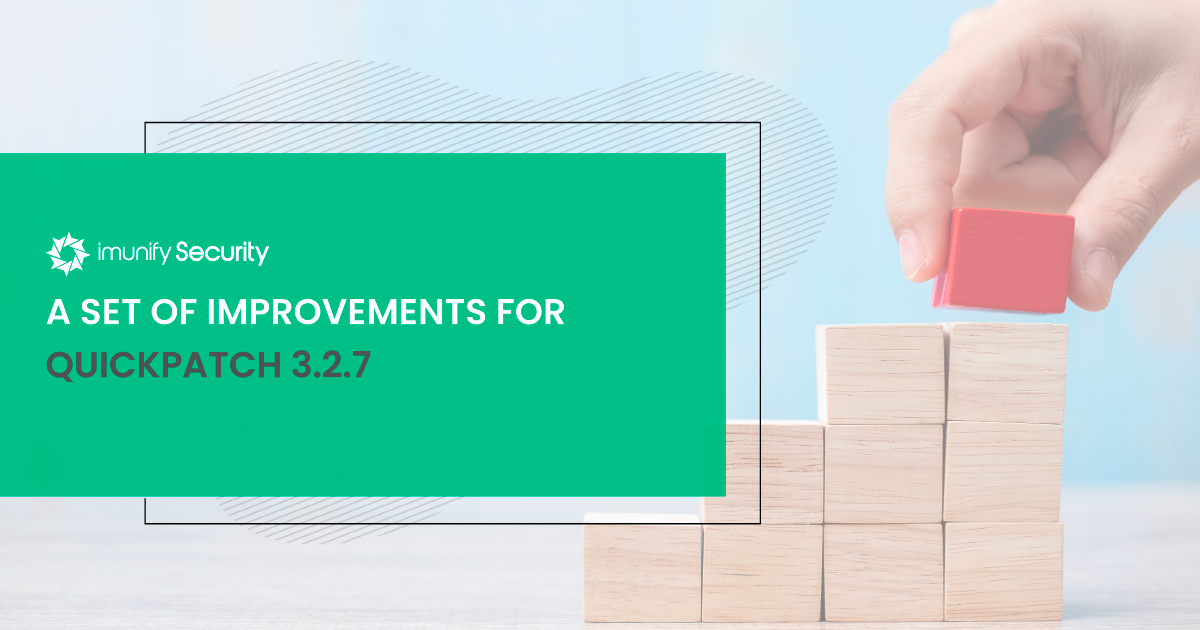 We came up with several improvements for QuickPatch 3.2.7 version. In order to add functionality and broaden our scope we decided on the following changes:
We added support for a DNF package manager module in CentOS 8. It will make manipulation with packages easier.
We added support of Ubuntu 20.04 and Debian 10 OS to satisfy the needs and requests of the users.
When QuickPatch cannot connect to our API server during auto update an error which provides information about packet vulnerabilities is occurring. From now on it will be handled in a different way - cron will not send the error to an email. Instead, an error will be written into an error log file which can be used for troubleshooting.
The update is made ready available in the Plesk shop. Please follow this direct link to access it.
As an alternative, you can navigate to the Plesk shop, and search for Imunify QuickPatch to download it.