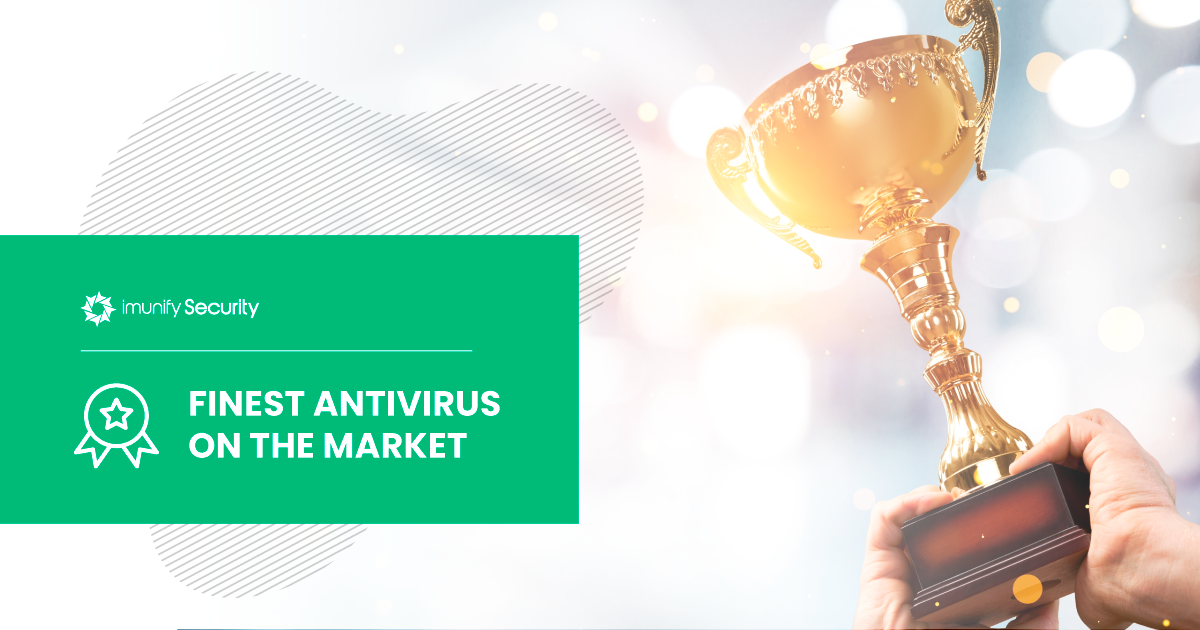 We are proud to say that, with our expertise and our users' support and detailed feedback, we managed to create an antivirus solution of great quality, specifically tailored for Linux web servers.

We don't make this claim lightly. Our AV proves its status based on outstanding results in the malware prevention field, backed by superior reliability and performance. The key features that guarantee the highest level of security are:
Exceptional security mechanisms. Our Malware Scanner produces an extremely low false-positive rate. Only 1 of 25,000,000 unique scanned files will be a false-positive. While for 1,400,000 unique detected malware flies only 1 file will be missed. This means that the statistical likelihood of you ever encountering a false positive is extremely low.
Thanks to the unique RapidScan feature, it works exceptionally fast. Malware Scanner stores metadata files and eliminates the need to rescan files that are unchanged since the last scan.
Cloud-assisted Scan helps save system resources and does not scan files that are known to be good. This leaves the system with much fewer files to process while scanning, significantly reducing the total scan time.
Automatic file cleanup. We switched to this approach more than a year ago, leaving the "quarantine" option behind. Our technology allowed this advance - with its excellent precision of discovering and cleaning malware automatically, putting files in quarantine and manually assessing them is no longer needed.
Our AV solution uses advanced file deobfuscation techniques that detects encrypted malicious code embedded in files, then automatically cleans the files.
The techniques we use to scan for and clean malware from websites are unparalleled. We deliver a reliable cleanup service for infected websites that removes the infected parts of the files while leaving the rest intact. After scanning and cleaning, websites return to pre-infection functionality.
Real-time scanner runs in the background at all times and tracks any change in the system. When a malicious file is detected, scanning and cleaning happens automatically.
Imunify360 integrates with the other system components and prevents malicious files from even being uploaded on the website. It protects the all main upload paths:
cPanel File Manager upload

FTP upload

HTTP file upload
And, most importantly, all these exceptional features come in a slim package, the footprint is surprisingly small. Even low-resource servers with just 1 GB of RAM can run the solution.
When you combine our continuous outlook, active pursuit of improvement in order to stay at the very top of website security, and our expert 24x7x365 support you get an AV solution that delivers an outstanding level of security.
Imunify360 is a complete security suite with all components working together to keep your servers safe and running while you could focus on other business tasks. Imunify360 is a synergy of Antivirus for Linux Server, Firewall, WAF, PHP Security Layer, Patch Management, Domain Reputation with easy UI and advanced automation. Try Imunify360 free for 14 days and see results in just one week.