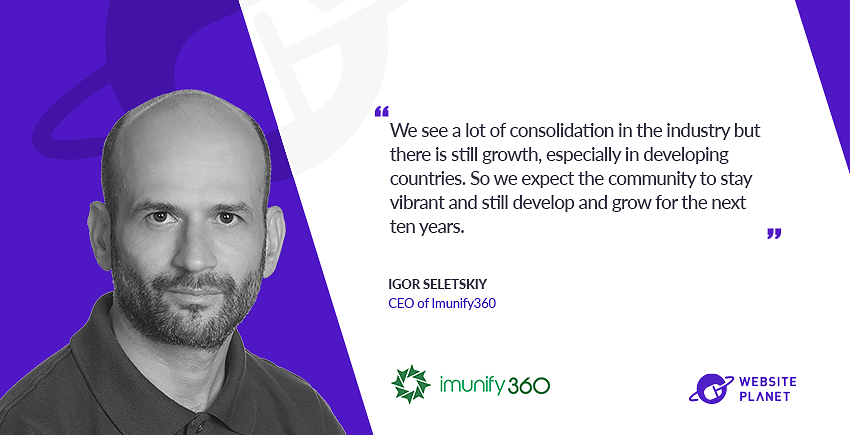 Recently, Igor Seletskiy, the CEO of CloudLinux, Inc., gave an interview to Website Planet and told more about Imunify360 Security Suite, its functionality, and the future of the industry.

Check the full version of the article to find the answers to the following questions:
What is Imunify360?

What is the story behind the company? What sparked the idea and how did it grow over time?

What services does Imunify360 offer?

What is the mission of Imunify360?

How Imunify360 Security Suite is different from the competitors?

What is the future of the industry?
Keep on reading to learn more.
Imunify360 is a complete security suite with all components working together to keep your servers safe and running while you could focus on other business tasks. Imunify360 is a synergy of Antivirus for Linux Server, Firewall, WAF, PHP Security Layer, Patch Management, Domain Reputation with easy UI and advanced automation. Try Imunify360 free for 14 days and see results in just one week.