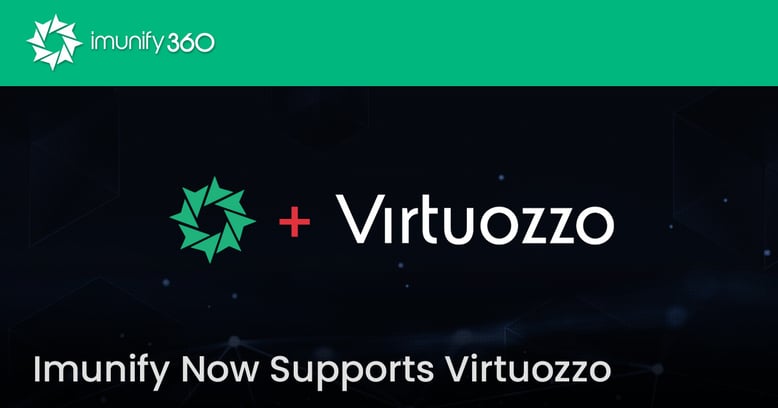 We are happy to announce that Imunify adds Virtuozzo environment support and can run flawlessly with AlmaLinux and CloudLinux OS. This is excellent news for web hosting providers using these popular operating systems and virtualization platforms. Imunify360 has been thoroughly tested and is - officially supported, ensuring users can take advantage of its full range of features without any issues.
- Virtuozzo 7 is supported with kernel 3.10.0-1160.80.1.vz7.191.4 or newer. The following command can be used to check the version:
---
$ less /proc/config.gz | head -n 3
# Automatically generated file; DO NOT EDIT.
# Linux/x86_64 3.10.0-1160.80.1.vz7.191.4 Kernel Configuration
---
There are no restrictions for hosting panel choice in Imunify360. Thus cPanel, Plesk, or any generic panel is also supported. All features of Imunify360 are available under Virtuozzo environments except for KernelCare, which is supported on the Virtuozzo host itself.
The installation process is the same as regular Imuniy360 installation.