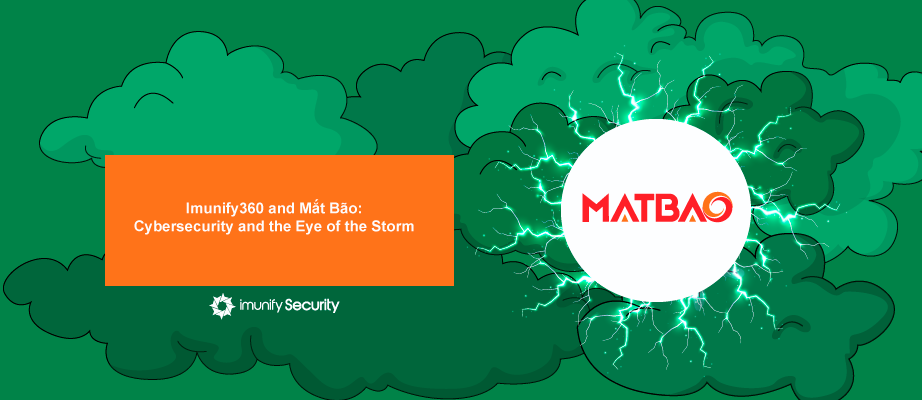 Mắt Bão is a leading Vietnamese IT services and hosting provider, and, we're proud to say, a new Imunify360 customer.
The company name means 'eye of the storm'. Founder and chairman of the board Le Hai Binh chose the name, inspired by a Vanessa-Mae concert.
Since 2003, Mắt Bão has been providing hosting and technical services to hundreds of thousands of customers, with services covering rack and cloud hosting, local and international domain name registration, email services, website design, everything a digital venture needs to make a mark in a competitive online world.
Now, with over 300 employees, Mắt Bão wants to do more for businesses. They want to help start-ups and incubator companies get off the ground, to mature and prosper; they want to help established enterprises improve their digital performance and ROI. To do this, Mắt Bão offers many free resources to the community, such as ebooks and workshops on how to be successful in online environments. Places for their monthly workshops are limited and quickly filled, due, in part, to being hosted by popular and well-known industry speakers.
Although CloudLinux and Mắt Bão have different languages and different cultures, we still have a lot in common. Like us, Mắt Bão rises above their competitors with a focus on excellent customer care, 24x7x365 world-class support, and water-tight SLAs.
Mắt Bão's philosophy comes from believing no company is ever 'number one'. Instead, it is better to always be striving to become number one. Now they've chosen Imunify360 to protect their client's systems, providing protection for free on all their Linux and WordPress hosting packages, we believe they've taken one small step further in their goal.
One last observation: Eye of the Storm neatly sums up where the hosting industry is in its attitude to cybersecurity. Imunify360 is here to weather it!