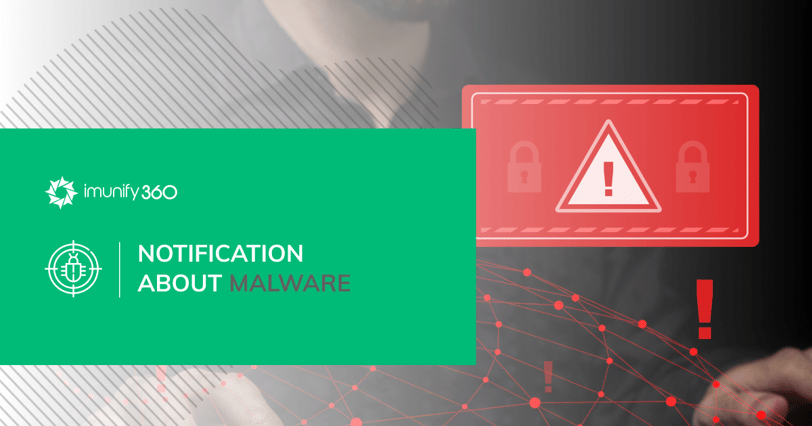 Hi ImunifyAV(+) user!
We care about your security first and foremost, so there will be times when you may receive a message like this:
Dear Client,
You are receiving this message because our system, which is designed to keep you informed of security threats, detected malicious files on server abcd.atm.cloudlinux.com (123.45.67.89) on the account "johndoe."
...
Please review the scan details and take the appropriate actions to remove malware as soon as possible to mitigate security risks.
Whenever you receive a message like this, please note that it means malware was found on your server and an action needs to be taken. All malware files that were found should be removed from the server immediately as it can lead to data loss, website reputation issues, search engines position drop, and many more negative consequences.


If you use ImunifyAV, here are few paths you can take to perform malware cleanup:
Do it yourself. We have prepared a

manual malware cleanup

guide to help you become familiar with malware and cleanup routine.
Add automated protection. If you would like to be secure without diving into technical documentation - an option to

upgrade to Imunify360

to defend your website out-of-the-box.
Hire a third party. You can hire an experienced third-party security analyst to root out the malware.
If you would like to manage iContact messages, please check cPanel documentation on this topic.
Should you have any questions or need help, please don't hesitate to reach out to our support team.

Stay tuned to our notifications and upcoming changes.