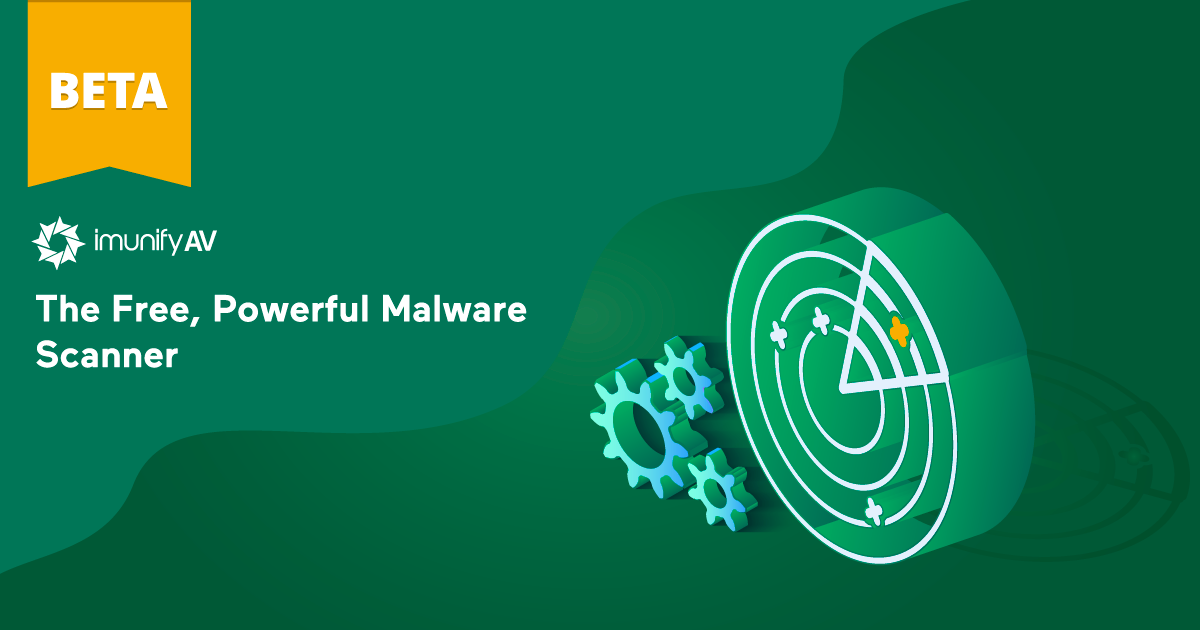 We're pleased to announce that a new beta version of ImunifyAV, version 5.6, is now available. The following features are new in the v5.6 beta release:
New Default Settings for Malware Scanner
The new default settings for ImunifyAV's Malware Scanner component set it to scan faster and use fewer resources.
Ubuntu 20 support
Eventually, Imunify360 supports Ubuntu 20 across all versions including Plesk, DirectAdmin and no panel ("stand-alone") installation.
Let's review the changes.
New Default Settings for Malware Scanner
Malware Scanner now has Rapid Scan enabled by default. This setting produces faster scans while using fewer server resources. This new default setting is applied to all new installations of ImunifyAV.
Other default Malware Scanner setting was also changed in this 5.6 beta release:
Binary (ELF) malware detection: On
Note: No current ImunifyAV installations are affected by these changes.
Ubuntu 20 support
Starting from version 5.6, Imunify360 supports the current version of the Ubuntu operating system. It can be installed in the following environments in just a few clicks:
| | |
| --- | --- |
| | Ubuntu 20 |
| Plesk | |
| DirectAdmin | |
| Stand-alone installation | |
The Imunify360 installation process remains the same.
Additional information
ImunifyAV v5.6 includes 40 tasks and 21 bug fixes.
Internal records
Important tasks and issues linked to support tickets:
DEF-14341
Malware ignore patterns moved to /etc/sysconfig/imunify360/malware-filters-admin-conf/processed/ignored/av-admin-paths.txt

DEF-14766
DEF-15083
DEF-15119
DEF-15152
DEF-15209
DEF-15260
DEF-15273
DEF-15311
DEF-15327
DEF-15338
DEF-15350
DEF-15356
DEF-15403
DEF-15422
DEF-15435
DEF-15469
DEF-15589
DEF-15609

Deobfuscator enhancement
DEF-14574
Improved cleanup resolves the cleanup failure for files from different scans
DEF-15320
Change default systemd watchdog timeout to 60 sec

DEF-15423
DEF-15426
DEF-15433

Removed leftover cron jobs on uninstall
Stay in touch
Please give our product team feedback on this version 5.6 release, or share your ideas and feature requests via feedback@imunify360.com.
If you encounter any problems with this beta release, please send a comment or request to our Imunify support team via cloudlinux.zendesk.com.
How to install
To install the new ImunifyAV(+) v.5.6 beta, follow the instructions in the documentation.
How to upgrade
To upgrade ImunifyAV(+) on CentOS/CloudLinux systems, run the command:
yum update imunify-antivirus --enablerepo=imunify360-testing
To upgrade ImunifyAV(+) on Ubuntu 16.04, run the following command:
echo 'deb https://repo.imunify360.cloudlinux.com/imunify360/ubuntu-testing/16.04/ xenial main'  > /etc/apt/sources.list.d/imunify360-testing.list
apt-get update
apt-get install --only-upgrade imunify-antivirus
To upgrade ImunifyAV(+) on Ubuntu 18.04, run the following command:
echo 'deb https://repo.imunify360.cloudlinux.com/imunify360/ubuntu-testing/18.04/ bionic main'  > /etc/apt/sources.list.d/imunify360-testing.list
apt-get update
apt-get install --only-upgrade imunify-antivirus
To upgrade Imunify360 on Debian 9, run the following command:
echo 'deb https://repo.imunify360.cloudlinux.com/imunify360/debian-testing/9/ stretch main'  > /etc/apt/sources.list.d/imunify360-testing.list
apt-get update
apt-get install --only-upgrade imunify-antivirus

To upgrade Imunify360 on Debian 10, run the following command:
echo 'deb https://repo.imunify360.cloudlinux.com/imunify360/debian-testing/10/ buster main'  > /etc/apt/sources.list.d/imunify360-testing.list
apt-get update
apt-get install --only-upgrade imunify-antivirus