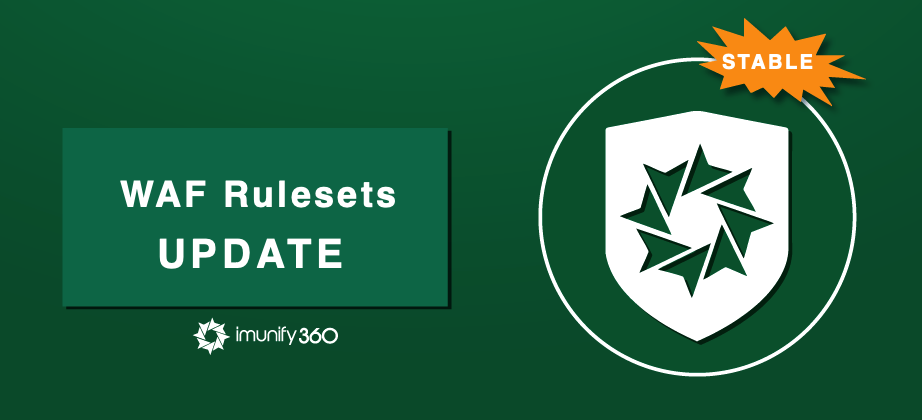 We are pleased to announce that the new updated WAF rulesets version 2.71 are released.
Changelog
Rules 88140872, 88140873, 88140842, 88140917-88140926, 88140842, 88140846, 88140848, 88140853 are switched to the "block" mode. Severity is added.
Rule 88140860 is updated.
Added a rule to record each blocked event.
Added a rule for the cPanel File Upload Vulnerability.
Unrestricted arbitrary file upload vulnerability in WP User Frontend plugin before 2.3.11 for WordPress.
Malicious plugin upload attempt rule is enhanced to protect against an additional variations of attack vector.
Fixed False Positive in the rule 77140923.
Disabled rules that caused errors in LiteSpeed
Stay in touch
If you encounter any problems with the product or you have feedback and ideas to share, please send a request to our Imunify support team via cloudlinux.zendesk.com.