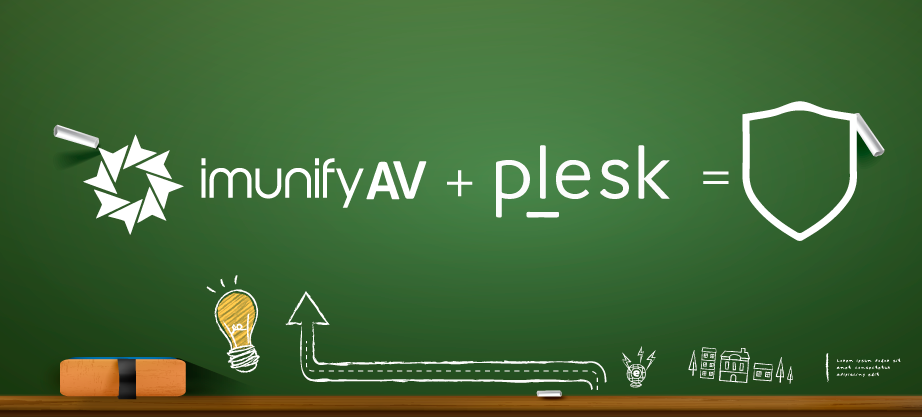 Good news is always worth repeating: Plesk integrates ImunifyAV into its famous WebOps hosting control panel.
It's not even been a year yet but we're already seeing the benefits of integrating Revisium's advanced antivirus and anti-malware scanner into ImunifyAV. In addition to that, discover web hosting security tips in our new post and learn more about Plesk server security best practices.
One of these good signs is the decision by Plesk to integrate our free scanner directly into their core product. I know Plesk's customers are going to love how ImunifyAV makes their web sites safer. It's quick, it's easy, and best of all, it's free.
Keeping web servers safe shouldn't be a headache or an afterthought. ImunifyAV is the cure for both problems.
ImunifyAV automatically scans your websites for malicious files. If it finds any, it'll tell you all you need to know to remove them yourself. If you don't have the time, patience, or skill to do this, you can upgrade to ImunifyAV+ and it will clean up everything for you with just one click.
Finding malicious software on web servers isn't the only thing you need to worry about. Being serious about server security means taking a multi-layered approach, which is why Imunify360 will still be available in Plesk's extension catalog. It's the definitive answer to all-in-one security. It combines an advanced firewall/WAF, IDS/IPS, Proactive Defense and herd immunity, making it a complete, perfectly-integrated web security package.
You can read more about Imunify360 in my guest post for Plesk, How To Automate Server Protection With The Imunify Products Family.
I'm glad to be working so closely with Plesk and their leading WebOps platform, and I'm looking forward to sharing more great news with you soon. Do please ​get in touch​ if you want to talk about this or anything else.