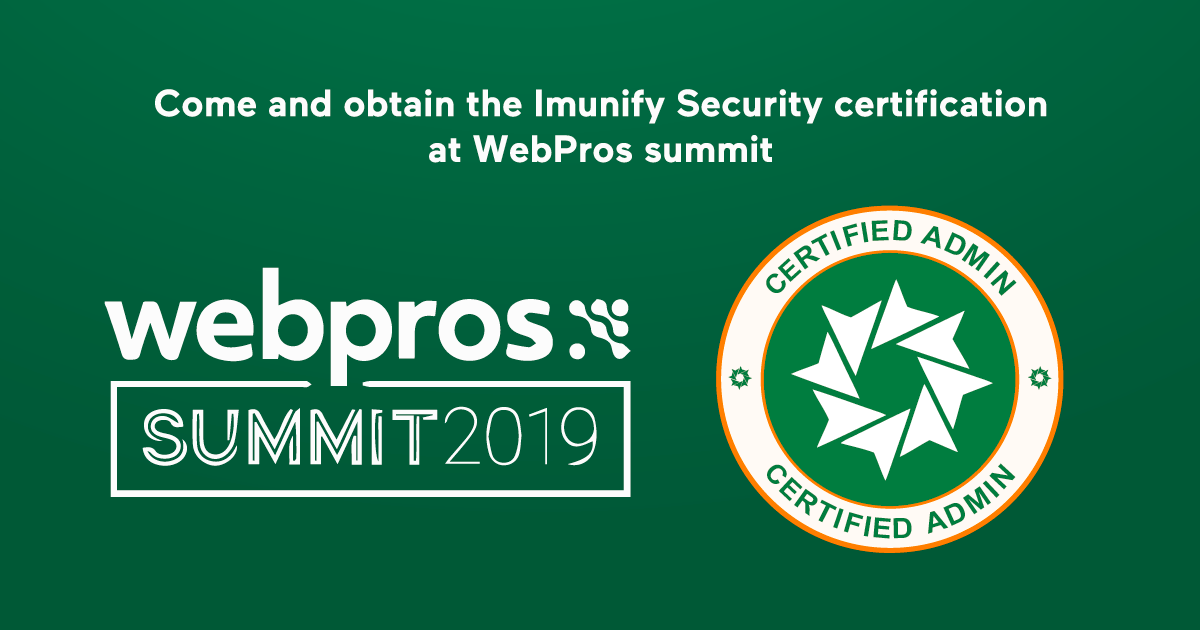 Learn webserver security from those who know it best.
This year, cPanel and Imunify team giving you the opportunity to learn more about Imunify through our Imunify Security Products certification training course right at WebProsSummit 2019.
Jamie Charleston, our Senior Sales Engineer, will teach you all about Imunify Security Products and explain every Imunify feature in detail, showing you the best and safest way to configure it for your web server.
You'll learn how to use the malware scanner, what Proactive Defense is and how it works, how to interpret cybersecurity incidents in the Incident Manager, and find out the best way to secure your server from viruses and malware, and make it stays clean, automatically and always.
By the end of our training, you'll be a Certified Imunify Security Products Administrator. You can add this training to your calendar here.

Imunify360 is a comprehensive security suite for Linux web-servers. Antivirus firewall, WAF, PHP, Security Layer, Patch Management, Domain Reputation with easy UI and advanced automation. Try free to make your websites and server secure now.