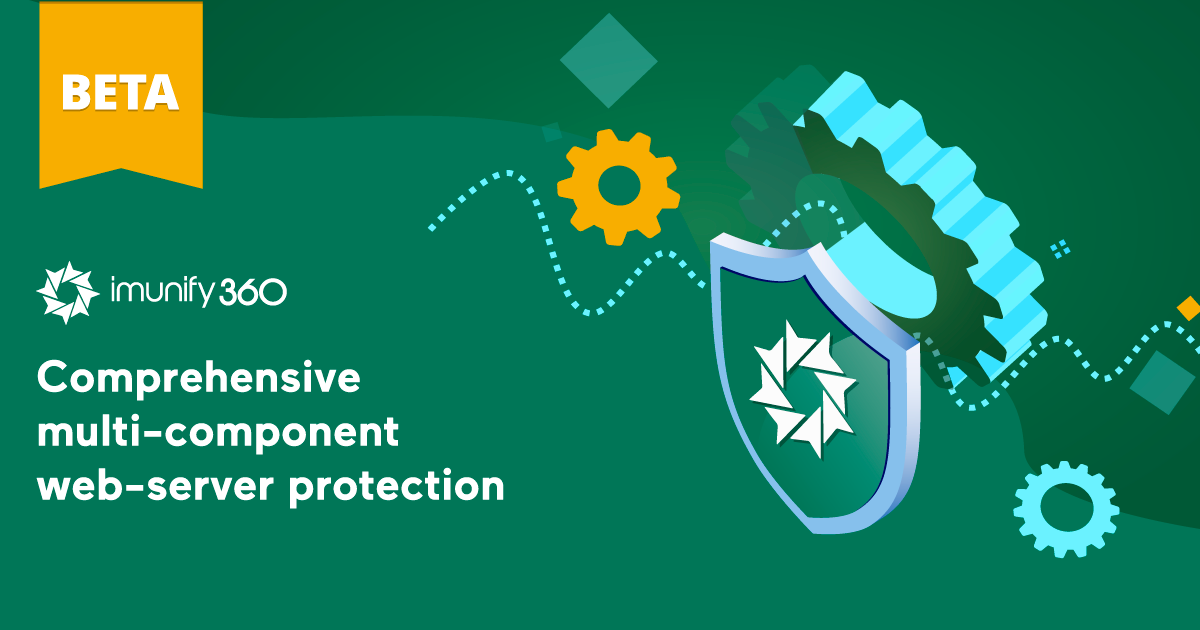 We're pleased to announce that a new beta version of Imunify360 is now available. This new Imunify360 v.4.7.3 beta release includes several improvements and bug fixes.
Changelog
Malware Scanner excessive memory usage fix
Real-time scan queue size limitation added
Disabled "Optimize Real-time Scan" on non-supported OSes (CL OS with CageFS)
Fixes regarding the wrong usage of LVE on CentOS
Proactive Defense rules update
Improved IP processing for the cases when the proxy is used
Internal Records

Bugs

DEF-11885: Imunify-realtime-av: Reduce amount of / silence warning "consumer received an error"
DEF-11941: Agent tries to use LVE on CentOS system
DEF-11944: Imunify-realtime-av: on CloudLinux system, ignore the optimize_realtime_scan setting and always use inotify
DEF-11994: After update to 4.7.2 the imunify360-ea-php-hardened.repo is gone

Tasks

DEF-11671: SSL cache: update logging and sentry reporting
DEF-11739: [AI-BOLIT] Error with shared-memory
DEF-11831: Correct multiple IPs reporting
DEF-11945: Disable "Optimize realtime scan" setting on CloudLinux systems
DEF-11968: Add to release of agent 4.7.3 new packages of Proactive Defense
DEF-12012: Imunify-realtime-av: Limit notify queue size for ai-bolit
Stay in touch
Please, give us feedback on the latest release or share your ideas and feature requests with the product team via feedback@imunify360.com.
If you encounter any problems with the product, please send a request to our Imunify support team via https://cloudlinux.zendesk.com/.
How to install
To install the new Imunify360 beta v.4.7.3, please follow the instructions in the documentation.
How to upgrade
To upgrade Imunify360 on CentOS/CloudLinux systems, run the command:
yum update imunify360-firewall --enablerepo=imunify360-testing
To upgrade Imunify360 on Ubuntu 16.04, run the following command:
echo 'deb https://repo.imunify360.cloudlinux.com/imunify360/ubuntu-testing/16.04/ xenial main'  > /etc/apt/sources.list.d/imunify360-testing.list
apt-get update
apt-get install --only-upgrade imunify360-firewall
To upgrade Imunify360 on Ubuntu 18.04, run the following command:
echo 'deb https://repo.imunify360.cloudlinux.com/imunify360/ubuntu-testing/18.04/ bionic main'  > /etc/apt/sources.list.d/imunify360-testing.list
apt-get update
apt-get install --only-upgrade imunify360-firewall