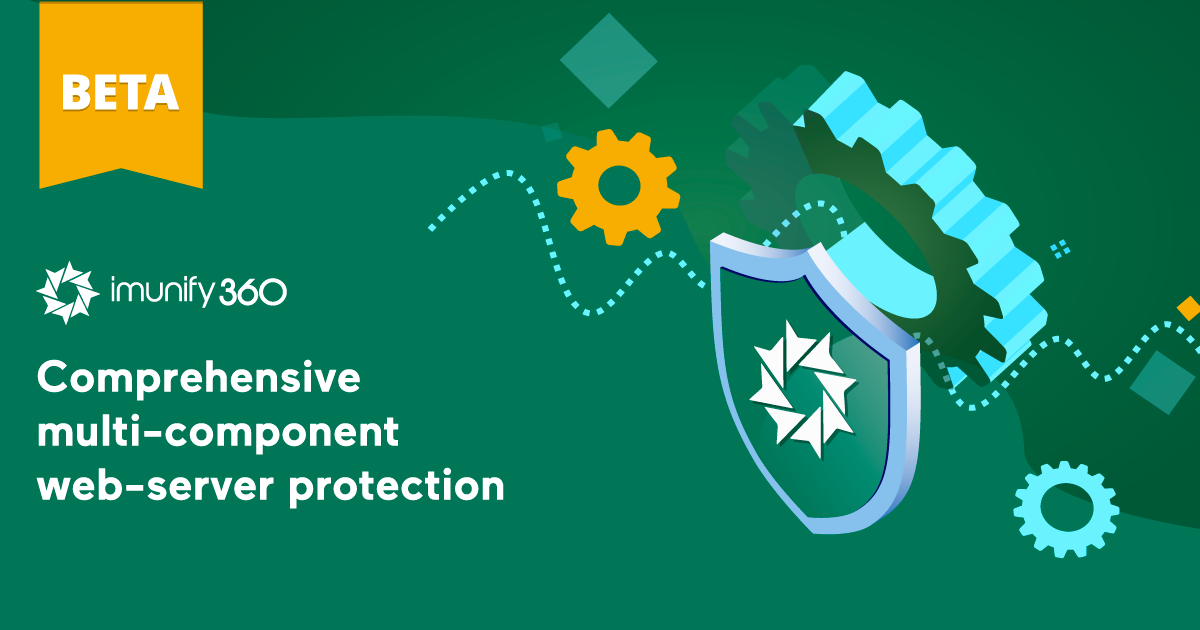 We're pleased to announce that a new beta version of Imunify360 is now available. This new Imunify360 v.5.7.1 beta release includes the following.
Bug Fixes
Fix OS detection on CloudLinux 6 with redhat-lsb-core package installed (DEF-16459)
Custom edits to Imunify360 rollout repos config are not going to be overwritten (DEF-16269)
Fix to bypass necessity to restart imunify360-pam.service on systemd update - fix continuous restart of pureftpd (DEF-16428)
Fix webserver detection (DEF-16284)
Fix for pam_imunify daemon SIGPIPE handling which lead to pureftpd restarts (DEF-16549)
Better handling newline in csf configuration files (DEF-16521)
added support for national encoding in file paths for malware_found_b64.list and malware_standalone_b64.list. Old format is deprecated (DEF-16476)
Allow non-interactive usage of force update script (DEF-16112)
Fix failure on start ImunifyAV (with error AttributeError: type object 'QueuedScan' has no attribute 'create')(DEF-16503)
Fix for 403 Forbidden message with Ezoic IPs (DEF-16469)
Stay in touch
Please give our product team feedback on this version 5.7.1 release, or share your ideas and feature requests via feedback@imunify360.com.

If you encounter any problems with this beta release, please send a comment or request to our Imunify support team via cloudlinux.zendesk.com.
How to install
To install the new Imunify360 v.5.7.1 beta, please follow the instructions in the documentation.
How to upgrade
To upgrade Imunify360 on CentOS/CloudLinux systems, run the command:
yum update imunify360-firewall --enablerepo=imunify360-testing
To upgrade Imunify360 on Ubuntu 16.04, run the following command:
echo 'deb https://repo.imunify360.cloudlinux.com/imunify360/ubuntu-testing/16.04/ xenial main' > /etc/apt/sources.list.d/imunify360-testing.list
apt-get update
apt-get install --only-upgrade imunify360-firewall
To upgrade Imunify360 on Ubuntu 18.04, run the following command:
echo 'deb https://repo.imunify360.cloudlinux.com/imunify360/ubuntu-testing/18.04/ bionic main' > /etc/apt/sources.list.d/imunify360-testing.list
apt-get update
apt-get install --only-upgrade imunify360-firewall
To upgrade Imunify360 on Ubuntu 20.04, run the following command:
echo 'deb https://repo.imunify360.cloudlinux.com/imunify360/ubuntu-testing/20.04/ focal main' > /etc/apt/sources.list.d/imunify360-testing.list
apt-get update
apt-get install --only-upgrade imunify360-firewall
To upgrade Imunify360 on Debian 9, run the following command:
echo 'deb https://repo.imunify360.cloudlinux.com/imunify360/debian-testing/9/ stretch main'  > /etc/apt/sources.list.d/imunify360-testing.list
apt-get update
apt-get install --only-upgrade imunify360-firewall

To upgrade Imunify360 on Debian 10, run the following command:
echo 'deb https://repo.imunify360.cloudlinux.com/imunify360/debian-testing/10/ buster main'  > /etc/apt/sources.list.d/imunify360-testing.list
apt-get update
apt-get install --only-upgrade imunify360-firewall