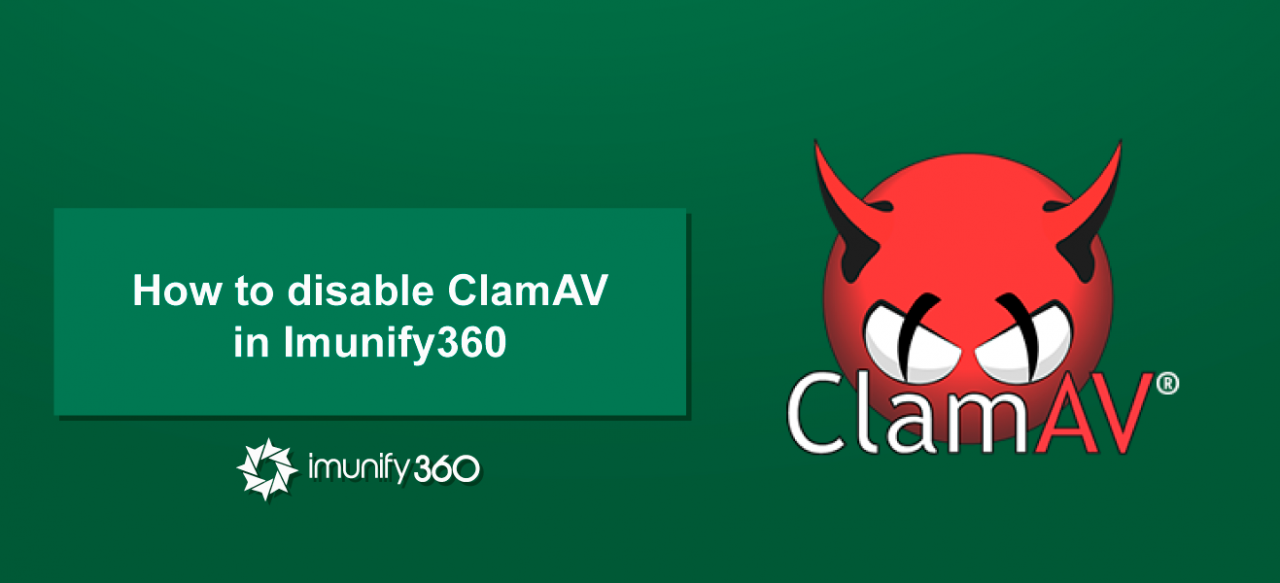 We no longer use ClamAV for malicious files detection, and keep it as a part of Imunify360 only for detecting suspicious files. Starting from Imunify360 v4.3, we're removing it completely.
Given that it may consume lots of resources while running on some configurations, you may want to disable it in Imunify360 prior to v4.3 release. Here are brief instructions for how to do that in v4.2.
To disable ClamAV you need to set an empty value for the 'clamav_binary' option in
 

/etc/sysconfig/imunify360/imunify360.config

 

(default is

 

/usr/bin/clamscan

):
That's it. If you have any questions or need further assistance,
please get in touch
.

Imunify360 is the ultimate security suite for linux web servers. Antivirus, Firewall, WAF, PHP Security Layer, Patch Management, Domain Reputation with easy UI and advanced automation. Try free and you will be able to see results in just one week.