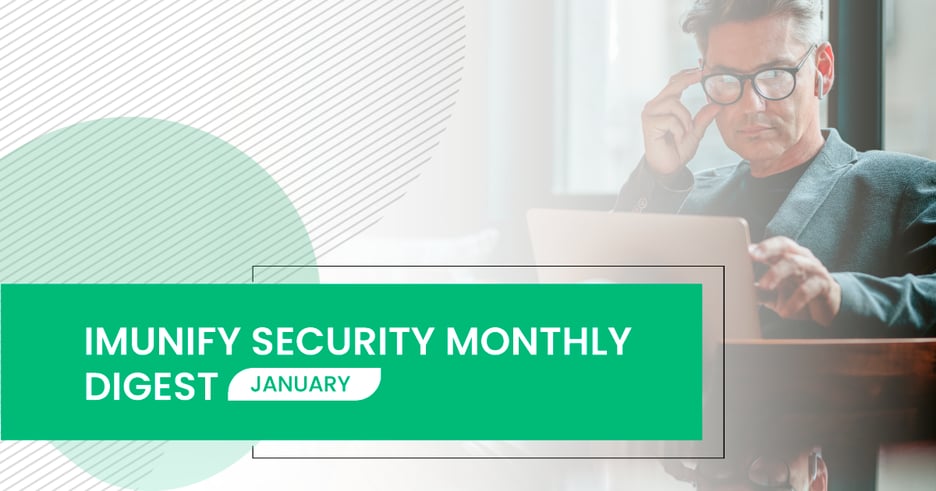 January 2022 was a great start to the year, and the Imunify360 has a lot of updates to share. Imunify360 v.6.2 was released. In the meantime, Igor Seletskiy, the CEO of CloudLinux, Inc. gave the speech at HostingTalk UK 2022 and unveiled the essentials of WordPress hosting and how to make it faster, smarter, more secure with Imunify360 and CloudLinux OS. Keep on reading to learn more.
New Releases

The new version of Imunify360 released in January, version 6.2 includes:
Scan for archive files
Starting from version 6.2 the archive files uploaded to the server will be thoroughly checked for the signs of malware.
Improved Proactive Defense
We reworked the Proactive Defense rules system to improve processing speed and eliminate possible false positives.
"Delete" and "Quarantine" options removal
In this version and going forward, the "Delete" and "Quarantine" options will be unavailable in our Malware Scanner. These options are no longer effective and are now obsolete.
Better Malware Database Scanner
After extensive analysis, we are changing the status of the Malware Database Scanner feature. Proven stability led to the removal of its experimental status.
Recommended security settings
We chose to promote a few features that we consider important and affect the overall security of a server in a positive way.
Read this blog on Release Notes Imunify360 version 6.2 post to find out more about each feature.
Discover How to Make WordPress Hosting - Faster, Smarter, More Secure at HostingTalk UK 2022


CloudLinux OS and Imunify Security took part in HostingTalk UK 2022. HostingTalk Online Matchmaking Summit is a 1-day event held on January 26, 2022, where leading players in the cloud and hosting industry from the UK and Europe discussed key industry trends, presented their solutions, and networked. During this event, Igor Seletskiy, the CEO of CloudLinux, Inc., gave the speech "Make WordPress Hosting - Faster, Smarter, More Secure". Stay tuned for our participation in future events to learn more about how to take your WordPress Hosting offer to the next level, attract more customers & get more revenue with our products.
Imunify Security January, 2022 Updates
Here is the list of all updates that took place in January, 2022: