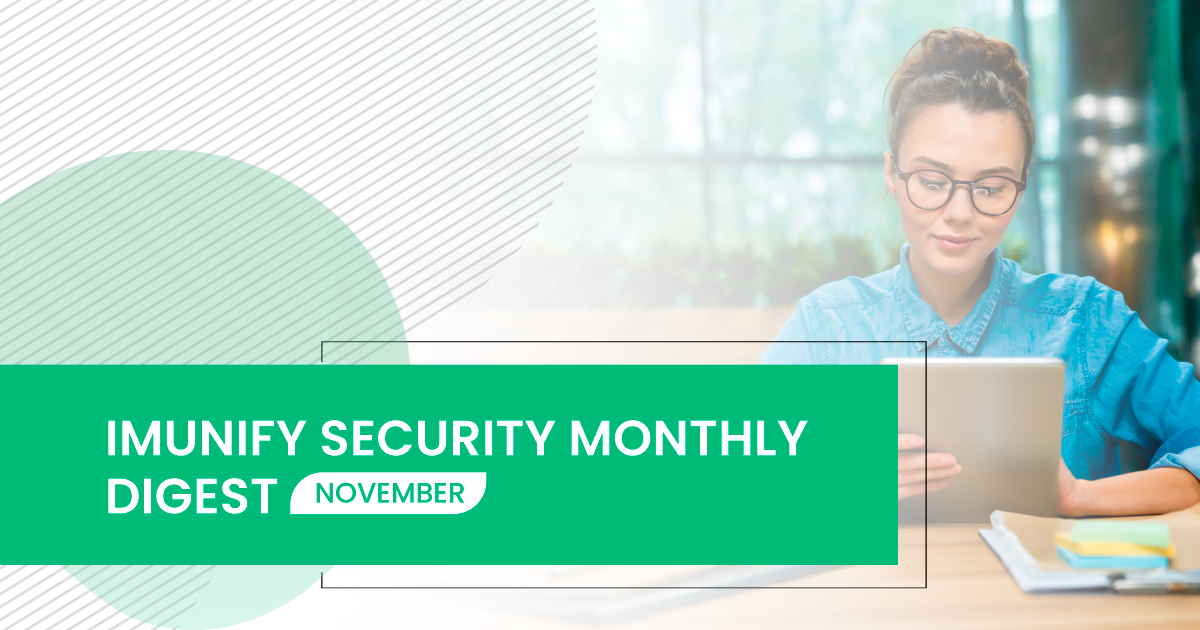 November 2021 was a busy month for the Imunify360 team. The month was rich in new releases - Imunify360 6.0 and Imunify360 6.1 beta came out. In the meantime, our team was happy to share more information about the latest product updates and had a webinar on November 3rd, 2021.
New Releases
The new version of Imunify360 released in November, version 6.1 (beta), includes:
Malware Database Scanner enhancement
From now on, our new Malware Database Scanner will clean up malicious entries from the database in automatic mode.
New Default Settings
With this release we decided to change the default status of several features. This change will result in better usability and an overall higher security profile.
Read this blog on Release Notes Imunify360 version 6.1 beta post to find out more about each feature.
Live Webinar, November 3, 2021 : Imunify360 v.6.0 - Revolutionary Malware Database Scanner
To tell more about our Imunify360 v.6.0 release, Eric Ellis, Technical Account Manager of Imunify Security products, conducted the webinar. The following questions were covered during the webinar:
What's new in the Imunify360 6.0 release?
What is Imunify360's Malware Database Scanner?
What makes it so special?
Why is Malware Database Scanning important?
How does Imunify360's MDS works?
Also, a lot of participants were highly engaged in Q&A session. To find the answers to these questions and many more, see the webinar recording available below.
Imunify Security November, 2021 Updates
Here is the list of all updates that took place in November, 2021: