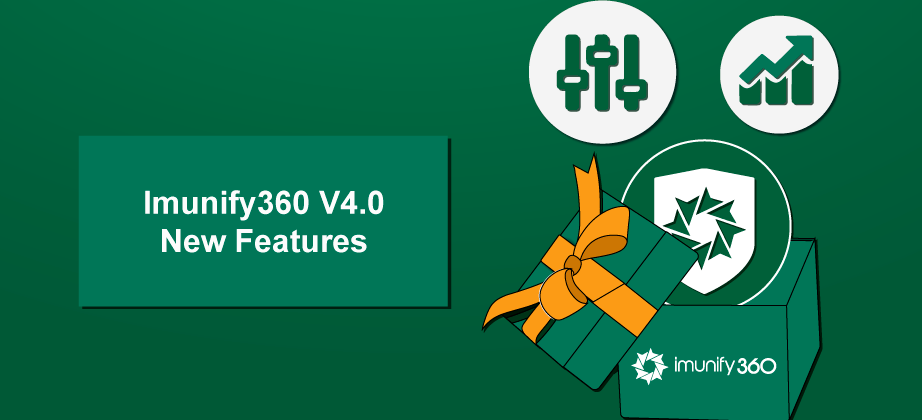 A month in development passes so quickly.
We announced in February that we have a new version of Imunify360 coming with some great new features. It's ready, it's out of beta and into general availability. Here's a quick reminder of the new stuff.
More details are in the Imunify360 4.0 preview post.
Feature Management (cPanel only for now)—Our cPanel users will see a new and better way to manage the features they offer their users. Feature Management is the new way to manage features, fully integrated into cPanel. It'll give a lot of flexibility in adjusting the features available on hosting service plans and packages.

Dashboard/Charts—Now you'll be able to see how well Imunify360 has been defending your systems, where attacks are coming from and how many. There are these new alerts, with more coming soon: total number of alerts, number of CAPTCHA events, number of WAF alerts, number of web-based brute-force attacks, number of OSSEC (network level) attacks, number of denied requests from bad bots.

Proactive Defense extension: The Blamer—The Blamer is a new extension to Proactive Defense. It gathers intelligence on attack profiles and uses this information to prevent future attacks.
Since the beta release, we've also fixed a few minor issues which you can see in the changelog.
We hope you'll like this new release and that it makes your servers safer. Let us know what you think about it and watch out for more new features coming soon.