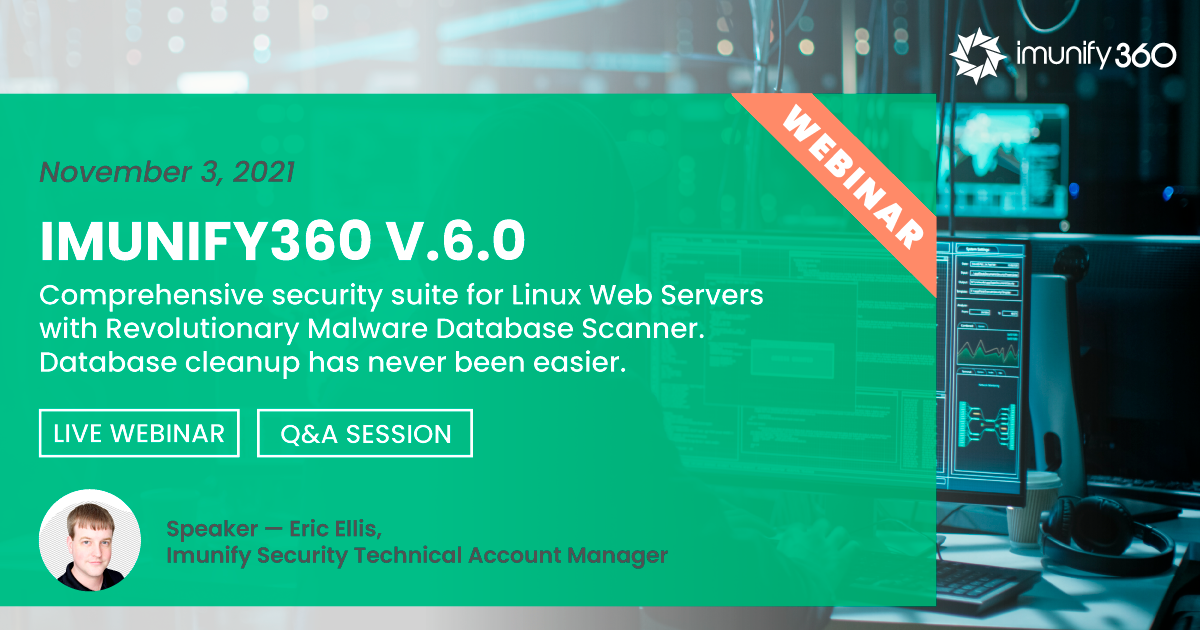 Registration is no longer available. Watch the recording to learn more about Imunify360 v.6.0 and new Malware Database Scanner.
On November 3rd, 2021, the Imunify360 team will be conducting a live webinar about Imunify360 v.6.0 and its revolutionary Malware Database Scanner.
During the webinar, Imunify360 team will cover the following topics:
What's new in the Imunify360 6.0 release?
What is Imunify360's Malware Database Scanner?
What makes it so special?
Why is Malware Database Scanning important?
How does Imunify360's MDS works?
Find answers to these questions and many more in our webinar.
Engage in our Q&A session
The Imunify360 team will be answering questions in real-time during this webinar. If you have any questions that you'd like answered, just send them to us in advance at marketing@cloudlinux.com.
Not familiar with Imunify360? It is a great time to learn more about it.
The webinar took place on November 3, 2021. The recording of the webinar is available below. If you have any feedback about Imunify360 product feel free to send it to imunify360@feedback.com