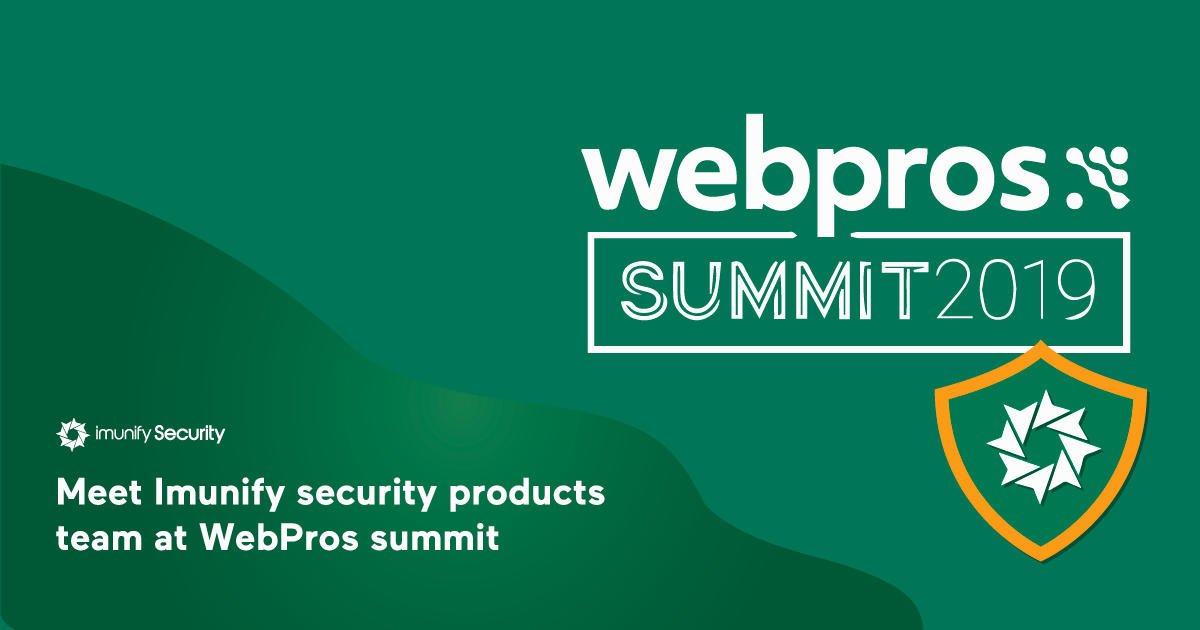 As always, CloudLinux is a proud sponsor of the cPanel's events and this year, at Webpros Summit we will represent Imunify Security Products.
Traditionally, CEO of CloudLinux Inc, Igor Seletskiy, will provide the presentation and discuss some hot topic related to the hosting industry. This time, he will talk about Security From a Big Data Perspective and share all the insights about how Imunify Security collects data points from more than a hundred thousand servers, so we can see how attacks unfold in real-time. In this session, Igor will show what Imunify team has learned, how some basic security best practices can immediately give you a 10% improvement in protection against reinfection, and what they do to prevent hackers getting into your servers. To view Igor's sessions visit this page.
Also this year, Jamie Charleston, Senior Sales Engineer at CloudLinux Inc. gives you the opportunity to learn more about Imunify through the Imunify Security Products Certification training course.
This training will go over the installation of Imunify Security Products and will cover each feature and its configuration. You'll learn how to work with the Malware scanner, Incident manager tool, and see examples of particular use cases which will, in turn, help you to keep your webservers highly secured. By the end of the training, you'll be able to obtain a Certified Imunify Security Certificate. You can add this training to your calendar here.
And of course, you can stop by Imunify booth and chat with the team to hear what's new and ask questions regarding all CloudLinux Inc products. For those of you facing the end of support for RHEL/CentOS 6, Igor Seletsiy, will tell you more about CloudLinux OS extended lifecycle, a version of CLOS that extends the ROI of your RHEL or CentOS 6 installations. If you'd like to schedule a face-to-face meeting, feel free to contact them at sales@cloudlinux.com.
Imunify360 is a comprehensive six-layers web server security with feature management. Antivirus firewall, WAF, PHP, Security Layer, Patch Management, Domain Reputation with easy UI and advanced automation. Try free to make your websites and server secure now.