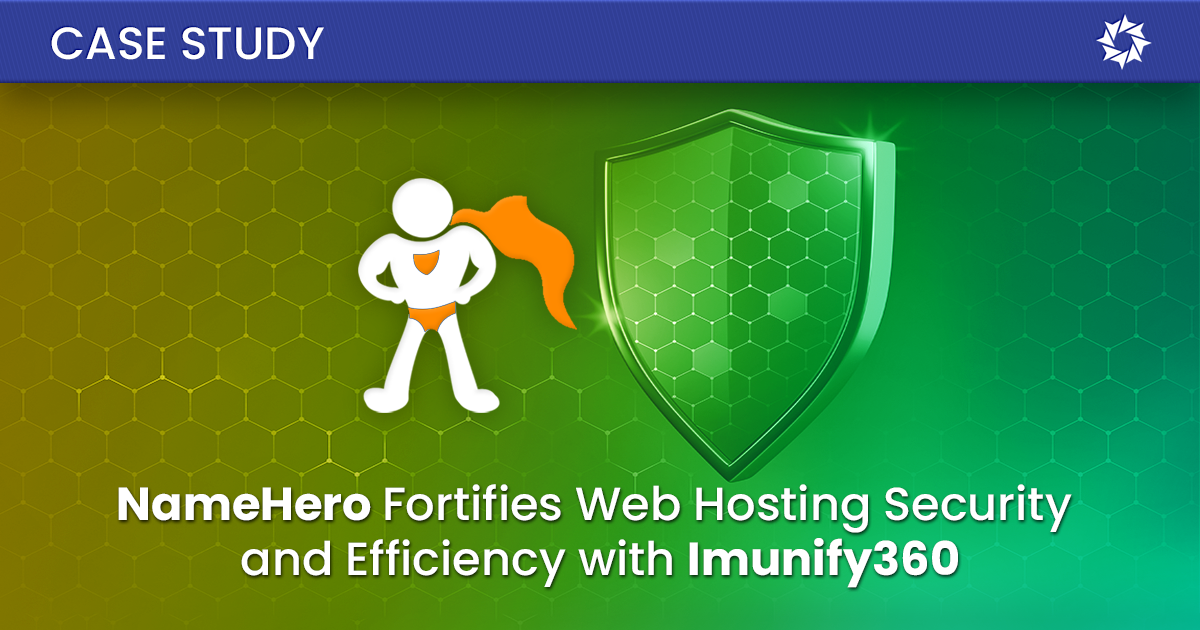 In the world of web hosting, security reigns supreme. For hosting providers like NameHero, ensuring website safety, streamlining operations, and upholding trust are top priorities. Discover how Imunify360 revolutionized their approach to security and operations.
Challenges at NameHero
NameHero faced a slew of security issues pre-Imunify360. Outdated WordPress components left their customers vulnerable to exploits. Malware infections haunted them persistently. Maintaining a clean IP reputation was a growing challenge, and spam mitigation was a constant concern. The surge in security incidents burdened their IT and security teams, impacting productivity.
Imunify360: Empowering NameHero's Security Transformation
Imunify360, a comprehensive server security solution, emerged as NameHero's knight in shining armor. It offered robust protection against WordPress vulnerabilities, malware, and security threats, securing their customers' websites and data. Real-time threat detection and automation streamlined security management, reducing manual efforts. A user-friendly interface facilitated centralized control. Regular security updates kept them ahead of emerging threats, and seamless integration made implementation a breeze.

Outstanding Outcomes
Imunify360's adoption brought a multitude of benefits for NameHero. Automation improved security management, freeing up IT and security teams to focus on core tasks. Proactive threat detection and mitigation boosted website performance and reduced downtime, enhancing the user experience. Comprehensive protection fortified NameHero's servers and infrastructure. Cost savings were realized by reducing the need for additional security resources.