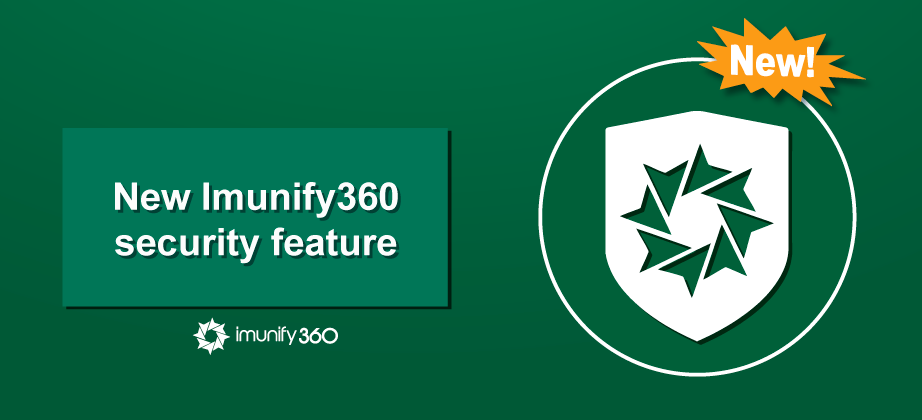 We are happy to announce a new feature for Imunify360.
Active Response is an OSSEC feature re-engineered by us to block specific server ports under attack.
This gives us significantly fewer false positives, and improves the detection and blocking of aggressive brute force requests. It's only available for Imunify360 version 4.0, currently in beta and due for release before the end of March 2019.
To activate Active Response, follow these steps.
1. Edit the configuration file: /etc/sysconfig/imunify360/imunify360.config
2. Add the these lines to it:
OSSEC:
active_response: true
3.
Restart the Imunify360 agent:
service imunify360 restart
That's it. Now, Imunify360 will detect sustained attacks on any ports, blocking only those specifically being targeted. You can read more about in our technical documentation.
If you have any feedback on this or any other features, please email us.

Imunify360 is a comprehensive six-layers web server security with feature management. Antivirus firewall, WAF, PHP, Security Layer, Patch Management, Domain Reputation with easy UI and advanced automation. Try free to make your websites and server secure now.