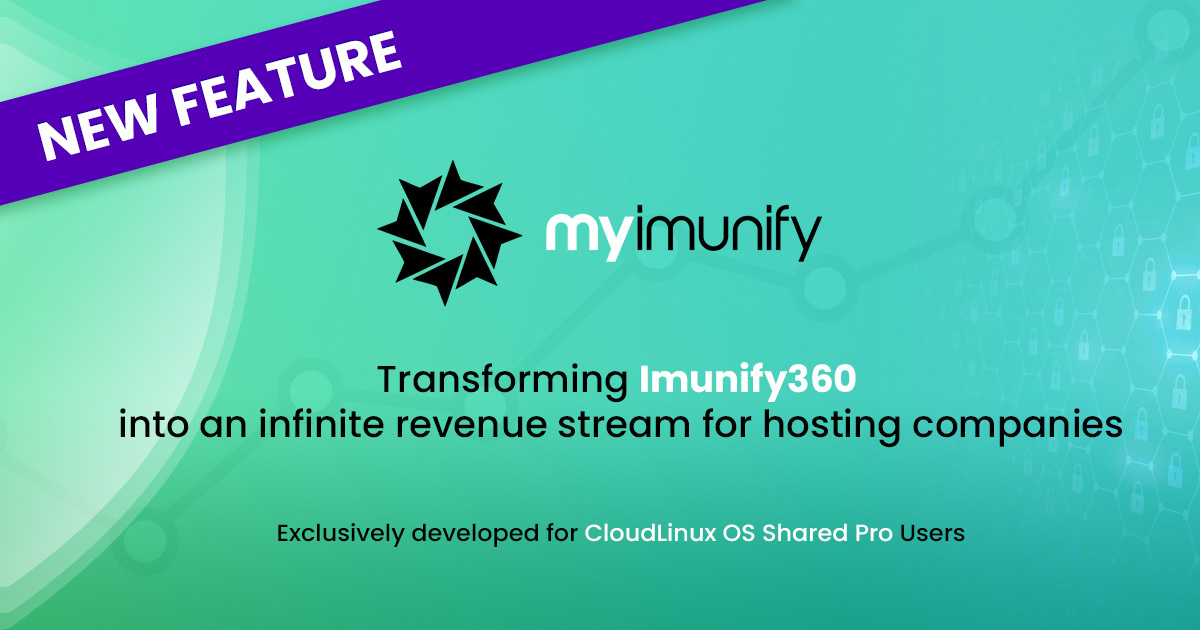 We're pleased to announce the launch of a new Imunify360 feature called MyImunify, designed to help hosting companies generate revenue from their security services and give more flexibility with their hosting plans.
With MyImunify enabled, the Imunify360 still protects the server but disables users' home directories clean-up, and sets Proactive Defense into Log Mode by default.
MyImunify in Protection Disabled mode detects malware, notifies users, and stimulates end-users to purchase full protection from their hosting companies.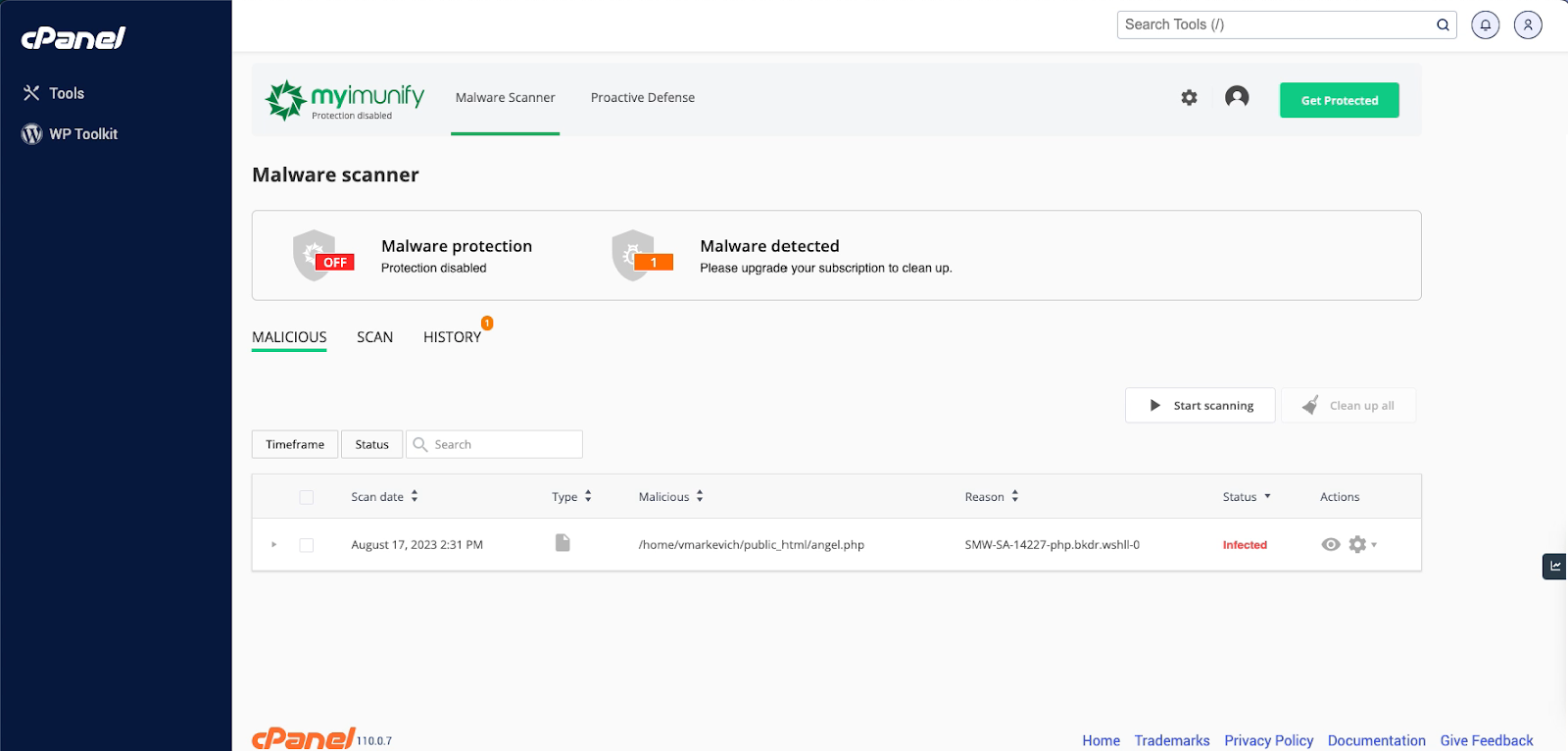 MyImunify integrates with WHMCS for the full protection upsell. It automatically takes care of upselling full protection and end-users will be able to purchase it from their hosting company when needed.
MyImunify can be used with existing hosting plans supporting Protection enabled by default or be used for new hosting plans to enable purchase on demand.
MyImunify requires an Imunify360 license and CLOS Shared Pro.

For enabling instructions, see the documentation: https://docs.imunify360.com/myimunify/.