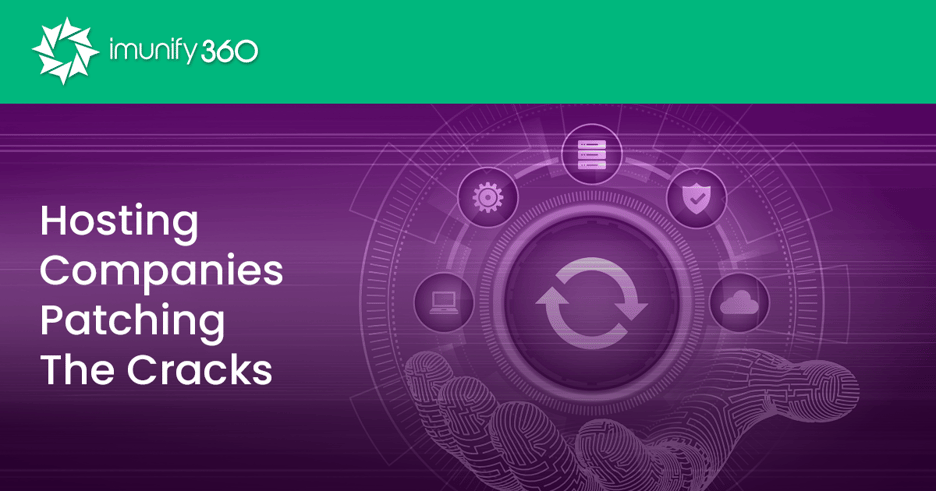 In the vast landscape of hosting providers, a delicate dance unfolds. These companies rely on a complex web of software and infrastructure components to deliver seamless customer services. However, beneath the surface of this intricate system lies a lurking danger: vulnerabilities that hackers can exploit. To safeguard against these threats, hosting companies must remain constant and employ meticulous patch management practices. In this article, we will delve into the critical importance of patching vulnerabilities in software and infrastructure to ensure the impregnability of hosting systems.

The Lurking Threat of Vulnerabilities in Software and Infrastructure for Hosting Industry:
Hosting providers are the backbone of the digital world, facilitating the functioning of websites, applications, and data storage for millions of users worldwide. Behind the scenes, these companies operate a sophisticated network of software and infrastructure components that enable the smooth operation of their services. From web servers and databases to networking equipment and security protocols, the hosting ecosystem is a tightly woven tapestry of interconnected elements.
However, within this intricate framework lies a potential Achilles' heel: vulnerabilities that malicious actors can exploit. Vulnerabilities are weaknesses or flaws in software or infrastructure that hackers can leverage to gain unauthorized access, manipulate data, or disrupt services. These vulnerabilities can exist in any layer of the hosting system, whether it's the operating system, web server software, application code, or even third-party plugins and libraries.


The Importance of Patch Management for Hosting Companies:


Given the ever-evolving nature of cyber threats, hosting providers must adopt a proactive approach to safeguard their systems. One of the most crucial elements of this approach is effective patch management. Patching refers to applying updates or fixes provided by software and hardware vendors to address identified vulnerabilities. By promptly applying these patches, hosting companies can eliminate vulnerabilities and fortify their systems against potential attacks.


Proactive Cyber-Defense with Imunify360:

Imunify360 is a comprehensive security platform designed specifically for web hosting providers. It provides proactive cyber-defenses by patching software after developers deploy an update. By quickly patching the content management system (CMS), webmasters can reduce the window of opportunity for attackers. Additionally, Imunify360 includes KernelCare, which keeps the server's kernel secure by automatically patching it without the need to reboot servers.
KernelCare:

Efficient and Rebootless Kernel Patching: KernelCare, included in Imunify360 license, ensures the security of the server's kernel. It checks for new patches every four hours and applies them to the running server without impacting performance. This rebootless kernel patching saves time and minimizes disruptions to the hosting infrastructure. The KernelCare parameters, such as the Effective Kernel Version and Real Kernel Version, provide visibility into the status and version information of the running kernel.
In the ongoing battle to fortify hosting systems against vulnerabilities, hosting companies can greatly benefit from comprehensive server security solutions like Imunify360. By implementing effective patch management practices and leveraging robust security platforms, hosting providers can mitigate risks, ensure the resilience of their systems, and provide a secure environment for their customers. Staying one step ahead of potential threats is crucial in the evolving digital landscape, and Imunify360 offers the opportunity to do just that. Don't miss out on the chance to protect your hosting infrastructure with a free trial of Imunify360 for 14 days and experience the difference it can make in safeguarding your digital assets.