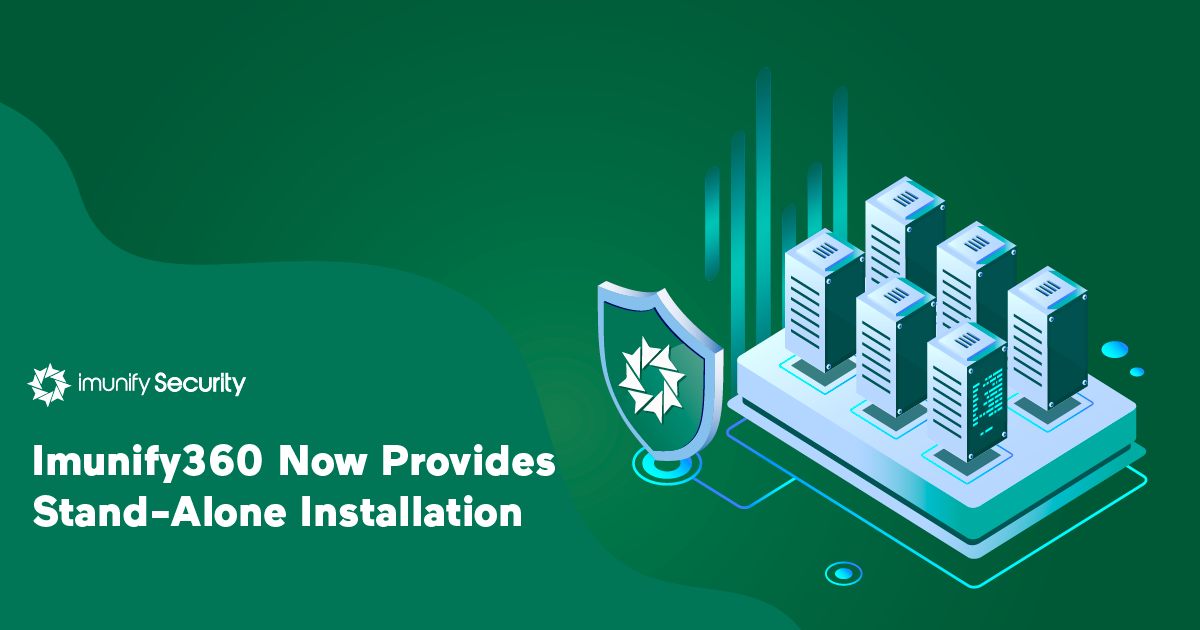 Previously, Imunify360 had to be installed through a particular control panel, such as cPanel (read more about cPanel security), DirectAdmin, or Plesk (read more about Plesk security). Now, with version 4.5, it can be installed directly on the server, independent of any panel, regardless of the administrative interface.
This new version of Imunify360 can be run on any CentOS 6/7, Ubuntu 16/18, RHEL 6/7, or Cloudlinux 6/7 server with Apache web server. It provides complete six-layer security for Linux VPS, dedicated, and shared servers--without requiring any web control panel.
Use and Integration
The Imunify360 stand-alone installation can be used:
by VPS Owners as a stand-alone Linux web server security solution
The Imunify360 stand-alone installation has its own user interface and can be managed through the browser or through the command line, directly on the server.
by Hosting Providers as part of your web control panel
The Imunify360 stand-alone installation can be integrated with any web control panel, with just a few integration scripts, such as getting a list of users and domains. The user interface can easily be embedded into the web control panel settings as well.
How to install
In short, there are four main steps required to run Imunify360 in stand-alone mode:
Install and configure the prerequisites, like web server modules
Configure Imunify360 integrations, like authentication or mod_security configuration
Install Imunify360
Change the default Imunify360 settings to reflect your needs
The only prerequisites for a stand-alone Imunify360 installation are:
Once these modules are in place, Imunify360 can be installed on the server and run in stand-alone mode.
Our online document How to run Imunify360 in stand-alone mode on a Linux server contains detailed instructions on how to negotiate this process, and configure it in stand-alone mode.
Frequently-Asked Questions
Some popular questions about the Imunify360 stand-alone installation are:
I don't have any control panel on my system. Can I install and use Imunify360?
Yes, The new Imunify360 stand-alone installation allows it to be used independently of any admin control panel.
What web servers are supported in non-panel integration mode?
Right now, it only supports the Apache server. Support for Nginx, LiteSpeed, and OpenLiteSpeed is coming.
How can I make sure that hosting accounts can't get to the Imunify360 admin panel?
The Imunify360 admin panel is available only to root, by default. Other administrators can be added through the config file.
What Imunify360 modules are available in the stand-alone installation?
We're pleased to say that most Imunify360 modules, or components, are available in stand-alone mode--WAF/ModSec, Malware Scanner, Cloud-based Security, Proactive Defense, and IDS/IPS.
The only component that's not yet available is WebShield, but it should be operational soon.
Contact Us For Details
We invite hosting panel developers, VPS and shared hosting providers to begin integration with Imunify360, in order to obtain a comprehensive automated server security solution, and add more value to their hosting service.
Contact our product team via feedback@imunify360.com for details. We'll be happy to assist you.