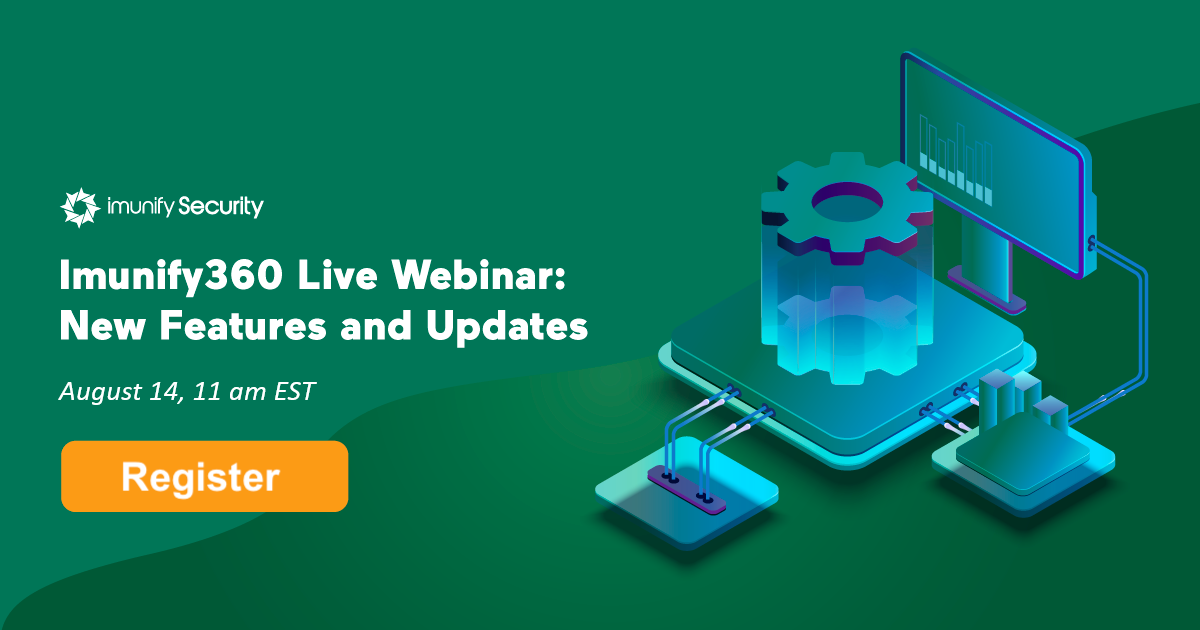 At 11 am EST on Friday 14 August, we'll be conducting a live webinar on the new features and updates of Imunify360. Sign up and join the conversation on what's new with our automated server protection suite. The webinar recording is available here.
Learn about new features and updates
During this webinar, the Imunify360 product team will be discussing new features and updates for version 4.10:
PHP Immunity
A fully-automated way to virtually patch PHP scripts dropping malware.
Hooks v2.0
A completely new Hooks system configuration with an extended list of events and email notifications.
Imunify PAM extension for FTP accounts
An extension for FTP protecting against FTP brute-force attacks.
Other changes and improvements...
We'll also be discussing the upcoming 5.1 release of Imunify360.
Engage in the question/answer session
The Imunify360 product team will be answering questions in real time during this webinar. If you have any questions that you'd like answered, just send them to us in advance at feedback@imunify360.com.
Sign up to attend this webinar
To attend this webinar, first download and install the Zoom client for meetings, if you don't already have it. Then register as an attendee, and you're good to go. We're looking forward to seeing you there!