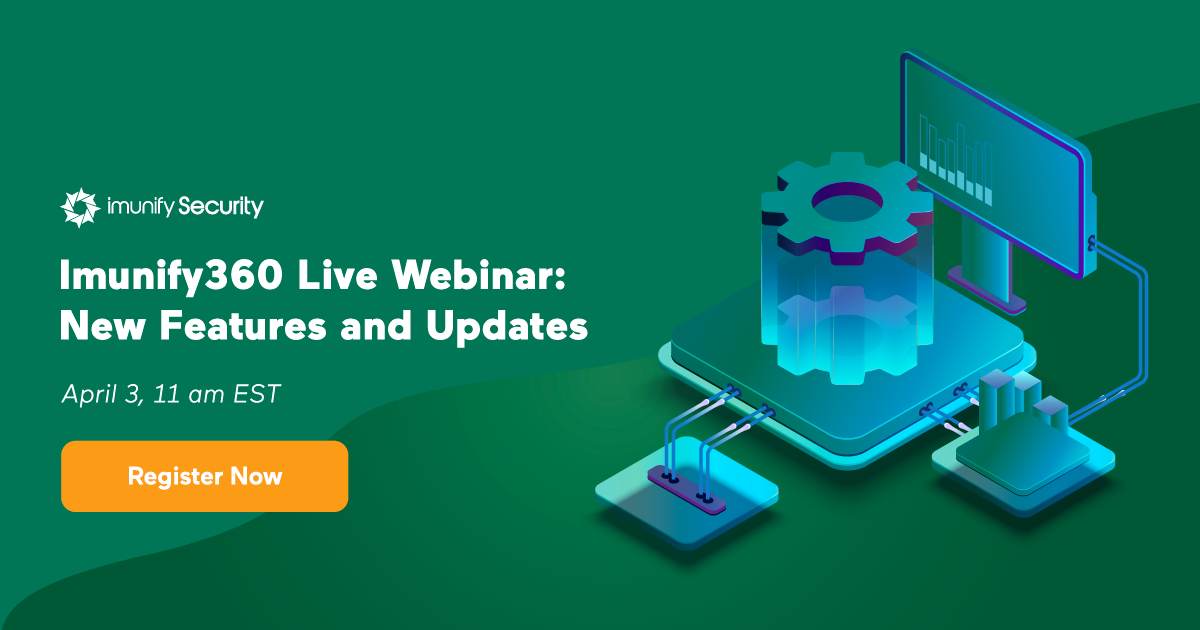 At 11am EST on Friday 3 April, we'll be conducting a live webinar on the new features and updates of Imunify360. Sign up and join the conversation on what's new with our automated server protection suite.
The recording of the webinar is available here.
Learn about new features and updates
During this webinar, the Imunify360 product team will be discussing new features and updates to version 4.6:
Reduced system load and memory usage
The real-time scanner now uses less memory, while conducting faster scans. Also, the Malware Scanner and WebShield components now use less memory than before.
Proactive Defense/Malware Scanner integration
These two components are now more tightly integrated, which blocks malware even before it's cleaned at the file level.
Enhanced verdicts for detected malware
When malware is detected, it's now identified by several salient characteristics.

Added support for disabled rules
In the stand-alone installation type, users can now enable and disable ModSec rules for specific domains.
SMTP Traffic Management
Users can employ this experimental feature to manage/block outgoing email traffic for all or specified ports. It serves as a firewall for outgoing email traffic.
We'll also be discussing the upcoming 4.7 release of Imunify360.
Engage in the question/answer session
The Imunify360 product team will be answering questions in real time during this webinar. If you have any questions that you'd like answered, just send them to us in advance at feedback@imunify360.com.
Sign up to attend this webinar
To attend this webinar, first download and install the Zoom client for meetings, if you don't already have it. Then register as an attendee, and you're good to go. We're looking forward to seeing you there!