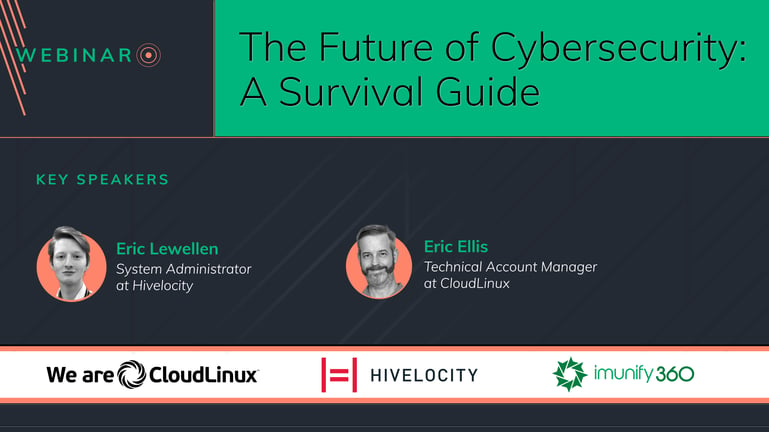 Welcome to the video recording of our interactive webinar on server security. CloudLinux Technical Account Manager Eric Ellis and Hivelocity Sr System Admin Eric Lewellen provide an overview of common server security ideas and engage in a lively debate about which ones matter and which ones don't.
The speakers share their insights on picking strong passwords, how to protect against ransomware, why MFA is worth the hassle, the difference between iptables and hardware firewalls for network security, and the benefits of disk encryption.
Viewers participated by sharing their feedback and insights throughout the webinar, making it an engaging and interactive discussion on personal security.
If you missed the live event, you can still benefit from the valuable info and insights shared by our expert speakers. Watch the video recording now to learn how to protect your servers from security breaches and ensure your personal security online.