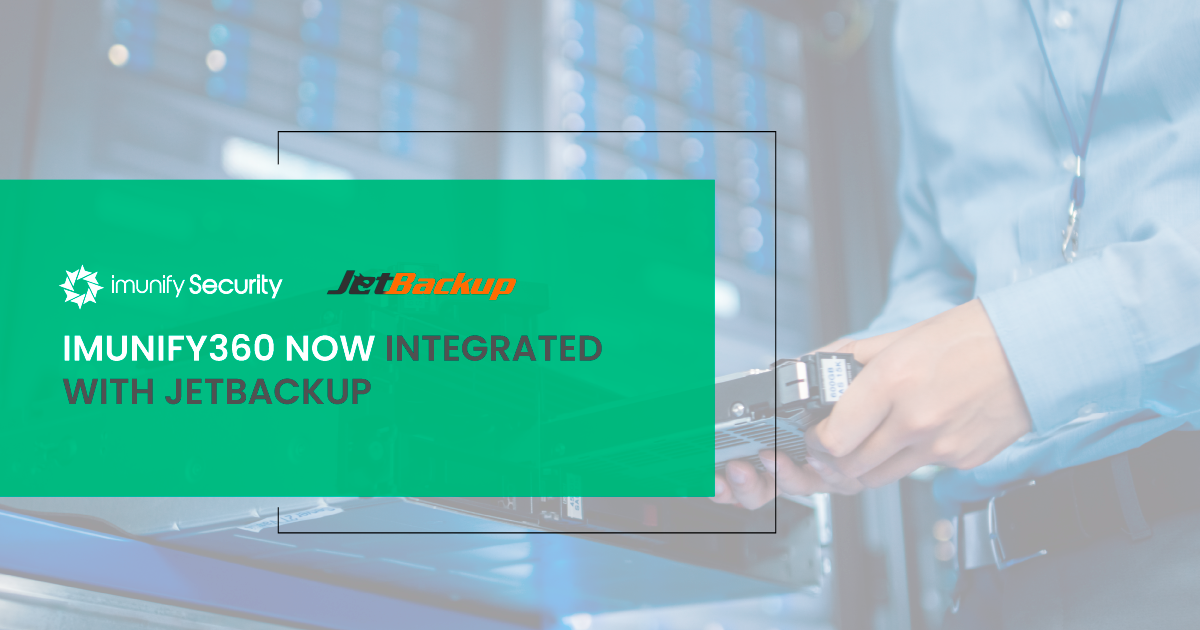 Imunify360 is now integrated with the JetBackup server backup application. Anyone using JetBackup with WHM or cPanel can now elect to use Imunify360.
Within JetBackup, files can now be restored automatically whenever Imunify360 determines they've been infected. Also, when Imunify360 detects malware on the server, the last good backup can be locked in so it isn't overwritten.
Here are the interface options that allow JetBackup users to do that: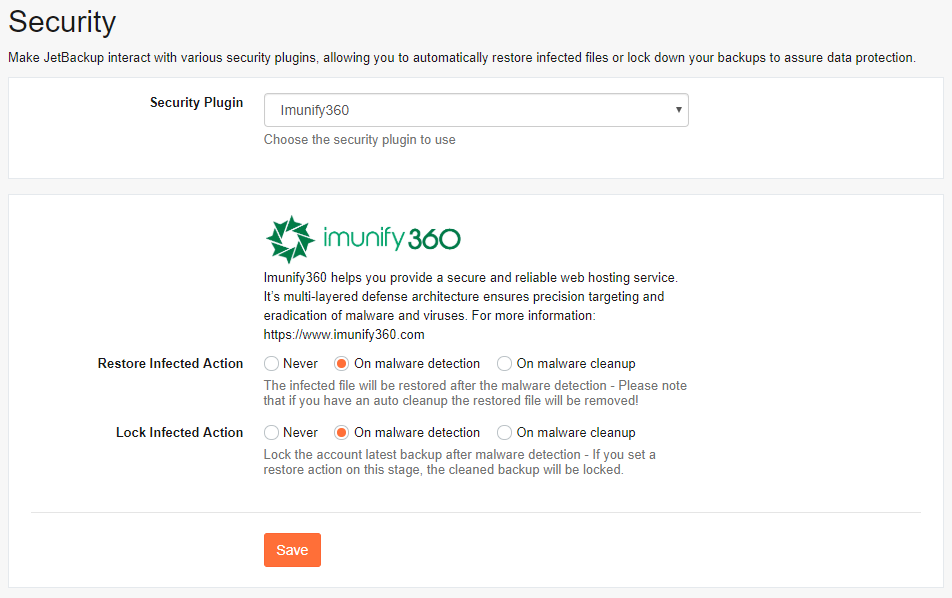 For more information on how Imunify360 is integrated with JetBackup, read the release notes for the latest version of JetBackup.

Imunify360 is a comprehensive security suite for Linux web-servers. Antivirus firewall, WAF, PHP, Security Layer, Patch Management, Domain Reputation with easy UI and advanced automation. Try free to make your websites and server secure now.