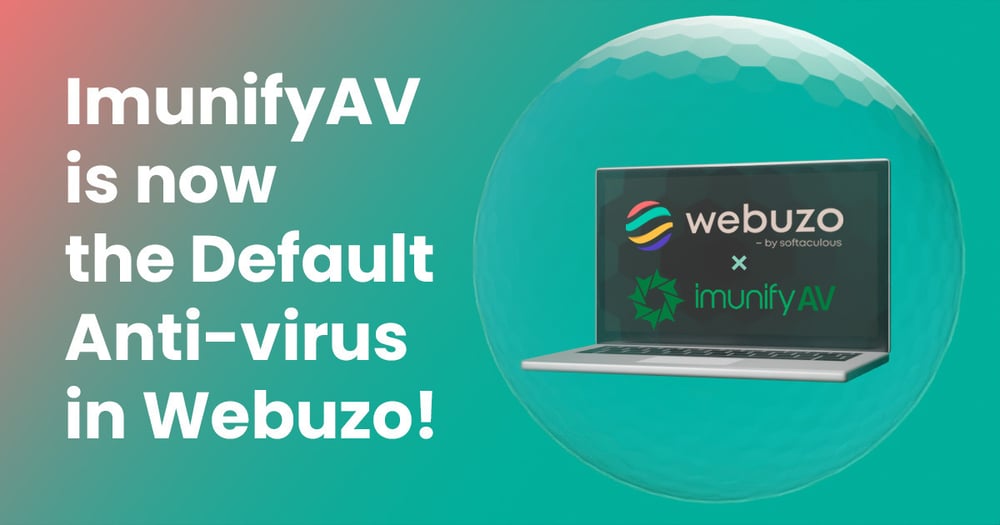 We are thrilled to share that Webuzo, a leading web hosting platform that simplifies the management of cloud or dedicated servers, has officially integrated ImunifyAV as its default antivirus software, recognizing the importance of top-notch security for its users.
ImunifyAV, with its proven track record, is already the protector of over 350,000 servers globally. This alliance signifies a major step forward in our shared quest to fortify server security and a testament to ImunifyAV's website malware detection capabilities, making the internet a safer place.
During the Webuzo installation process, ImunifyAV will be automatically included, providing immediate protection against potential security threats. Users can conveniently access ImunifyAV through the Webuzo admin panel, allowing them to monitor the security status of their servers effortlessly.
ImunifyAV's integration into Webuzo comes at no additional cost to users. This means that Webuzo users can benefit from the formidable security capabilities of ImunifyAV as a built-in feature of their server management platform. Together, we are committed to delivering a seamless hosting experience that prioritizes both efficiency and protection.