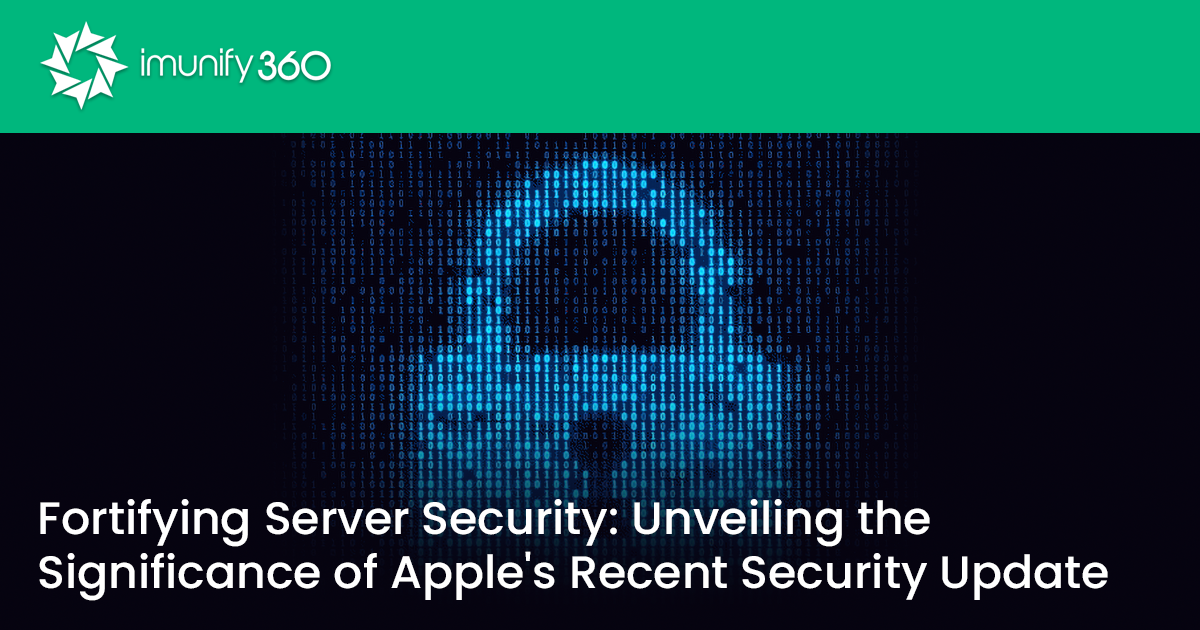 With Apple's recent release of a security update for the iPhone, iPad, and Mac, it brings attention to the critical importance of regular software updates. We're going to explore the significance of staying up-to-date with the latest security patches and highlight the efforts of Imunify360 in enhancing their update process to deliver faster and safer protection for servers.

The Challenge of Updates


When it comes to updating software, the process can be time-consuming and disruptive for users. Apple users, for instance, are required to individually reboot each device for updates to take effect. However, in the Linux environment, such as with Imunify360, updating servers can be streamlined with a simple command line or control panel operation, making the process more efficient and hassle-free.
The Ever-Changing Threat Landscape


The emergence of malware has become a prevalent concern for businesses hosting websites. Hackers continually strive to outdo one another using the advancements of artificial intelligence (AI) technologies. Consequently, security software providers must adapt to this rapidly changing environment by updating their components quickly and effectively. Imunify360 recognizes this necessity and has begun breaking down major updates into smaller core components. This approach allows for more frequent releases, enabling the implementation of new features and enhanced protection against evolving threats.


Embracing Progress: The Future of Updates


Imunify360 is committed to providing comprehensive security solutions, not only for premium users but also for those utilizing the free version of their product, ImunifyAV. Recognizing the importance of adapting to the changing threat landscape, the company ensures that both paid and free users receive regular updates. The introduction of core-7.0 and ai-bolit-31.16 signifies Imunify360's dedication to delivering the latest advancements in AI-based protection to all users.
Striking a Balance: The Fight Against False Positives
While robust security measures are essential, false positives can sometimes occur, leading to legitimate files or applications being flagged as malicious. Imunify360, ImunifyAV+, and AV versions 7.0 are introducing a safety net that allows for real-time restoration of any false positives detected. By continuously striving to minimize false positives, Imunify360 aims to provide a reliable and trustworthy security software experience, acting as a reliable ally in the battle against threats.


In an era where security threats are constantly evolving, keeping software updated with the latest security patches is a vital practice for both individuals and businesses.


Interested in a free trial of Imunify360? Explore everything our comprehensive server security suite has to offer risk-free.