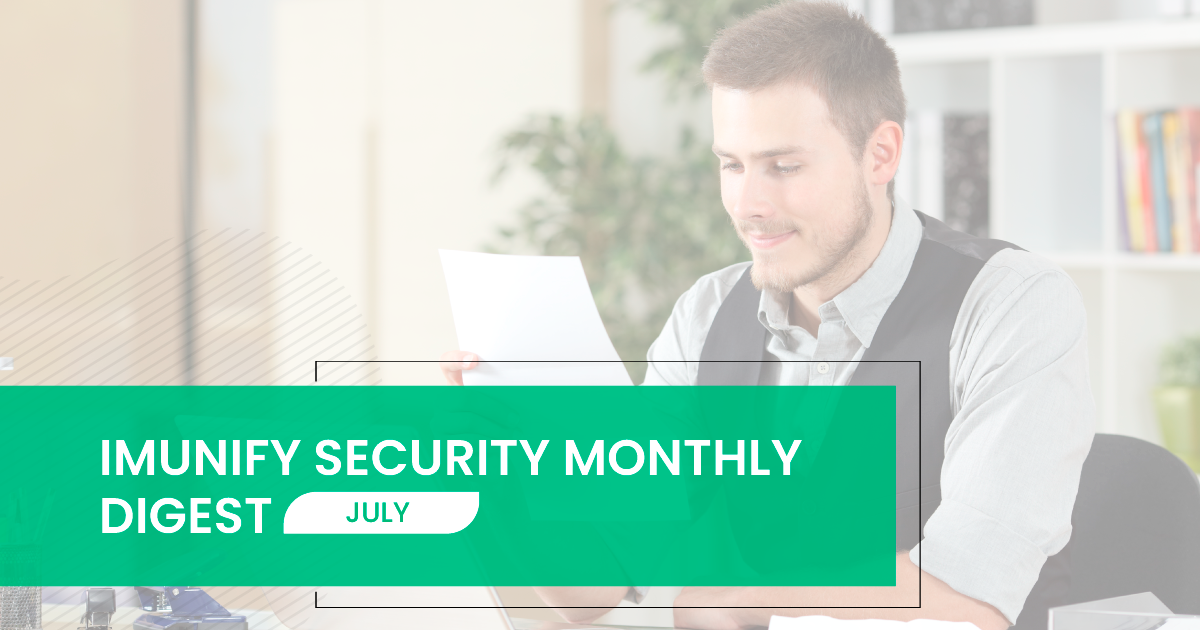 In July 2021, Imunify360 team introduced several guides covering server security best practices and was happy to share positive feedback of our clients - Guzel Hosting & Interserver.net. Check the posts below to learn more about the latest releases, package updates, case studies, guides and new vulnerabilities and issues discovered by the Imunify360 team.
Ultimate Guide for DirectAdmin Security from Security Experts

The Imunify360 team introduces security best practices guides for DirectAdmin users. What is DirectAdmin? Why is DirectAdmin security important? What are DirectAdmin security best practices? - this article covers these questions and many more.
Top 15 Plesk Server Security Best Practices to Protect Your Website
Together with Rory Albertyn, Plesk and Linux enthusiast with 20+ years of experience in the IT industry, Imunify360 team prepared a guide covering Plesk server security best practices. Keep on reading to learn how to make your Plesk account secure.
Interserver.net Turns to Imunify360 to Stop Malware
In this blog post, Interserver.net tells the story of how using Imunify360 & CloudLinux helped them streamline their operations, keep customers happy, and enforce their servers protection. Watch their video testimonial and read the full story below.
Proactive Security and Brute-Force Attacks on Applications
In this blog post, Igor Seletsky, the CEO of CloudLinux, Inc. goes over the difference between reactive and proactive security and unveils how Imunify360 relies on a proactive approach to keep servers running smoothly, while fully protecting them from malware. The article is based on Igor's speech at CloudTalk 2021 - "Proact, not overreact". Check the full speech and read the article below.
Guzel Hosting: Take Control of Your Hosting Servers with Imunify360
Guzel Hosting, one of the biggest hosting providers in Turkey, gives an overview of how Imunify360 helped them take control of their servers and optimize CPU usage. With Imunify360, Guzel Hosting was able to detect malware and use their resources to the optimal capacity. Listen to Cihan Nimsi's testimonial and read the article below.
"Adicionar Banco Inter ao WooCommerce" WordPress Plugin with Malware
Naveen Velusamy, malware Analyst in the Imunify360 Antivirus team, conducted a research of "Adicionar Banco Inter ao WooCommerce" WordPress Plugin with Malware. Naveen's research covers plugin behavior and gives advice on how to keep your servers safe.
Imunify Security July, 2021 Updates
Here is the list of all updates that took place in July, 2021: